Injection Manufacturing
Our company was founded in 1997 in Shenzhen, China. We started with one CNC machine and began with CNC machining for injection molds. We have been building injections molds since then and have expanded to become a full-service contract manufacturer. Worldex's Precision Plastics factory provides single source responsibility to our diversified customer base in Europe and North America. Our services include complete mechanical product assembly for leading OEMs. Along with, injection molds, diecast molds, injection molding clean room molding, diecasting, Class 100,000 clean room painting, pad printing and sourcing of diverse mechanical components.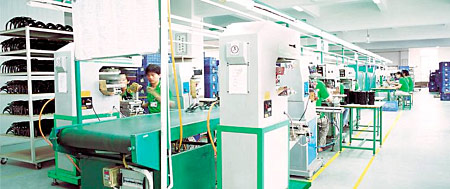 Our facilities have expanded to over 180,000 square feet (18,000 square meters) of dedicated manufacturing. Our entrepreneurial spirit has kept up with our customer needs. Continued investment in our plant, equipment and staff have helped meet our customers needs. Our new ERP management system have given us the information system needed to build to schedule and manage our production shop floor. Our mold manufacturing has over 150 skilled mold makers working with the latest state-of-the-art CNC equipment. we are currently building over 200 precision molds per year exported to a worldwide customer base. We build our molds for in-house production to the same standards. Our mold making staff is highly experienced engineers, CNC programmers, CNC machinists, fitting and assembly technicians are very important in maintaining our quality standards. On-going training by our shop leaders is vital in the entire process of continuous improvement.
Our shop is divided into two workshops large molds 300 ton to 2500 ton press size and precision multi-cavity molds 25 tons to 300 tons. Our precision mold shop is engaged in producing molds for high volume packaging and tightly toleranced mechanical components. Injection molding is the core of our business large automotive parts to small precision parts of business equipment. We maintain two workshops larger presses 100 to 850 tons and small precision all electric presses in our new 100,000 clean room.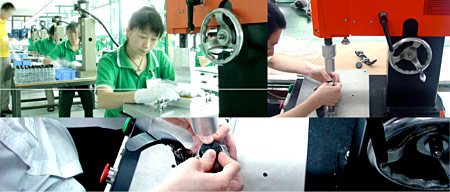 Our molding technicians are very experience at processing a wide range of materials mostly engineering grade resins. We specialize in highly glass filled resins and also critical process resins requiring desiccant bed drying and also hot oil processing for high temp resins.