Company Profile - Factories
WorldEx High Precision Plastics Factory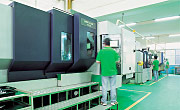 Our company was founded in 1997 in Shenzhen, China. We started with one CNC machine and began with CNC machining for injection molds. We have been building injections molds since then and have expanded to become a full-service contract manufacturer. Worldex's Precision Plastics factory provides single source responsibility to our diversified customer base in Europe and North America. Our services include complete mechanical product assembly for leading OEMs. Along with, injection molds, diecast molds, injection molding clean room molding, diecasting, Class 100,000 clean room painting, pad printing and sourcing of diverse mechanical components.
Our facilities have expanded to over 180,000 square feet (18,000 square meters) of dedicated manufacturing. Our entrepreneurial spirit has kept up with our customer needs. Continued investment in our plant, equipment and staff have helped meet our customers needs. Our new ERP management system have given us the information system needed to build to schedule and manage our production shop floor. Our mold manufacturing has over 150 skilled mold makers working with the latest state-of-the-art CNC equipment. we are currently building over 200 precision molds per year exported to a worldwide customer base. We build our molds for in-house production to the same standards. Our mold making staff is highly experienced engineers, CNC programmers, CNC machinists, fitting and assembly technicians are very important in maintaining our quality standards. On-going training by our shop leaders is vital in the entire process of continuous improvement.
Our shop is divided into two workshops large molds 300 ton to 2500 ton press size and precision multi-cavity molds 25 tons to 300 tons. Our precision mold shop is engaged in producing molds for high volume packaging and tightly toleranced mechanical components. Injection molding is the core of our business large automotive parts to small precision parts of business equipment. We maintain two workshops larger presses 100 to 850 tons and small precision all electric presses in our new 100,000 clean room.
Our molding technicians are very experience at processing a wide range of materials mostly engineering grade resins. We specialize in highly glass filled resins and also critical process resins requiring desiccant bed drying and also hot oil processing for high temp resins.
WorldEx Plastics and Assembly Factory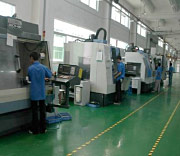 King Yip founded in 1985, beginning with Mold Manufacturing Services in Hong Kong. With potential market in Plastic Injection and Product Assembling Services, King Yip expand it¡¯s size to get this opportunity. To strive among competitors, King Yip obtained UL (E209166) of semi-finished goods and ISO9001. Furthermore, QS9000 certification have get approval in March, 2004.
Service Offered:
Mold Manufacturing
Plastic Injection
Silkscreen
Printing
Assembly and Packing
WorldEx PCB Assembly and Chip Bonding Factory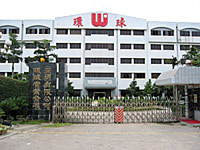 Worldex's PCB Assembly and Chip Bond Factory was founded in 1980. Main business is PCBA OEM specializing in COB. In production floor, more than 20 sets of ASM wedge bonders and 2 sets of Juki SMT machine are installed together with more than 600 experienced staff to serve our valuable customers with an output capacity over 150k per day. Besides wedge bonder and SMT equipment, automatic dispensing system is also available to achieve customer requirement package requirement. For more than 20 years, with such an investment on equipment and low staff turnover rate, our mission includes Top Quality Product, Professional Service, Total Customer Satisfactory: have been recognized by our customers. Some of them are also top leader in the market like V-Tech, IDT, Casio and Uniden. In order to further improve the quality system, ISO9000: 2000 version has been successfully achieved on 31Aug, 2001.
With a wide range of customer base, a wide range of product such as databank, LCM, translator, telephone, EL watch, handheld game and voice module have been successfully delivered to different customers. Through the working, a lot of valuable experience has been learnt. However, PCBA is changing rapidly. We are willing to work with our customer to meet the challenge of the future.
WorldEx PCB Assembly and Electronics Factory
Established in 1992, Worldex's Electronic Factory had set goal to be the leading supplier of professional computer interface cards.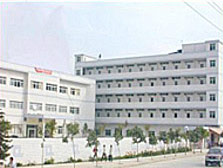 Business during the first two years was mainly OEM orders from various computer firms. Our product rangs from I/O interface cards, VGA cards to Motherboards. Business grew rapidly due to our quality management, and most importantly our responsible attitude toward our customers. In a short period of time, we successfully gained confidences from all of our clients. Within these two years, one of our major asset was technology transfer and the engineering team expanded quickly. We started to design and market our own products, after this quick expansion.
The oversea sales department was established founded in 1994 and Europe was the initial market targeted .Nowadays our market covers every corner of the world. We are also recognized as a reputable player in the region by major international clients.
To keep pace with the fast growing computer market and the strong demand of quality products, the factory was further expanded with the implementation of new High Speed SMT machines and an increase in workforce. Our production capacity reached 600kpcs. of computer cards per month. We were ISO 9001 certified in 1997 with the dedicated effort of the management team.
Assets:
4,000 Sq Ft. Office in Hong Kong (own property)
84,000 Sq Ft. Factory in China
Man Power (Hong Kong) - 18 experienced Administrative
Management & Sales Staffs.
Annual Sales Turnover - USD50 Million
Products:
MP3 Players
TV capture card and TV Box
Video Graphic Accelerator
Multi-Media Sound cards
Ethernet Hubs & Ethernet cards
I/O Controller card for PC and industrial use
FaxModem cards
USB devices
DVB-S/T
Factory:
It is a ISO9001 certified factory and is conveniently located in Dong Guan City, Guangdong Province, China which is about 100 km from the Hong Kong border (1 hour drive from HK border).
The plant occupied a total area of 84,000 sq. ft. and is well-equipped with fully automatic SMT machines, high precision equipment / machinery and advanced testing systems to support our customers for development and manufacturing / packaging of their products. The entire factory has been evolved around production flexibility to accommodate both small and large scale production order.